Biography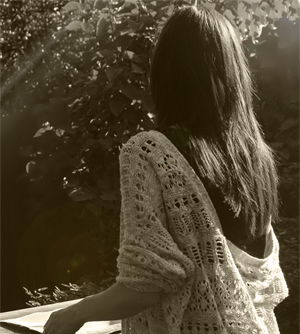 Ekaterina Gubina was born in Moscow. Graduated from Peoples' Friendship University of Russia with a specialization in Civil Engineering. Started drawing and painting from an early age. She studied classic painting and drawing with the artist and attended different art courses and lessons. Then, when this knowledge was not enough for her work, she continued self-study and began to research the properties and possibilities of watercolor.

Since 2015 working as full-time watercolour artist and participating in various international exhibitions and festivals. In 2016 work «Meadow» was one of the Top 50 in the Spring Watercolor Festival in Albania. Now her works are in private collections in USA, Russia, Belgium, Switzerland, France.


Artist Statement
Watercolor is my favorite technique because i think it is the most expressive and the honest tool in painting. Watercolor is also constant search and improvement without borders.
Each artwork, even the smallest miniature, is unique. Usually my watercolors are painted in one go, in alla prima style, but this is preceded by a long preparatory stage.
It starts with inspiration, which originates from an idea. And an idea comes from the surrounding reality or fantasy. An idea and inspiration for me are inseparable: there cannot be one without the other. Usually I get inspired by something new, something that hasn't been solved yet. I'm not interested in what is already painted. Sometimes a conposition is built around just a little thing.
I try to find a suitable combination of different techniques and methods for each watercolor. I pay special attention to the materials and their properties and select them depending on the result, that I expect.
It is impossible to think through the whole process of watercolor painting, but the more I can do this, the better result I get.
Exhibitions
August 23 - August 30, 2017
Exhibition «Not only paintings. ..». Internet-gallery «ArtNow.ru»
The Central House of Artists, Moscow

August 25 2017 - September 30 2017
International Festival of Watercolor Castra 2017, Slovenia
Lokarjeva galerija

July 19 2017
International Watercolor Biennale Kosovo "Colours of peace and passion" 2017
Galeria e Fakultetit të Arteve

March 12 2017 - April 12 2017
2nd Tirana International Watercolor Biennale 2017
National Historical Museum

March 1 2017 - March 5 2017
1st Quito International Watercolor Biennale 2017
Itchimbia Art Center

Oct. 13 2016 - Oct. 16 2016
«Love. United» 1st International Watercolor Biennale Hong Kong
Hong Kong Visual Arts Center

July 15 2016 - Aug. 15 2016
«Water&Spirit» International Watercolor Triennial Varna 2016
Art Gallery Boris Georgiev

2016 - 2017
«PEACE AND LOVE THROUGH ART» Exposition of small format watercolors 2016
Switzerland

May 15 2016 - May 29 2016
4th International Watercolor Biennial Belgrade 2016
Progres Gallery, Belgrade

Feb. 26 2016 - March 15 2016
Spring Watercolor Festival VIZart - one of the Top 50
IWS Albania Online Contest

Nov. 21 2015 - Nov. 25 2015
«Vizart» 1st Tirana International Watercolor Festival 2015
National Historical Museum


My latest works ошибка